In Indonesia, we have found purple chalcedony in several provinces. The most proliferous locality with the widest range of quality and character is found West Java. The material was first found scattered in stream beds and across farmers' fields as they cleared the jungle and plowed the soil.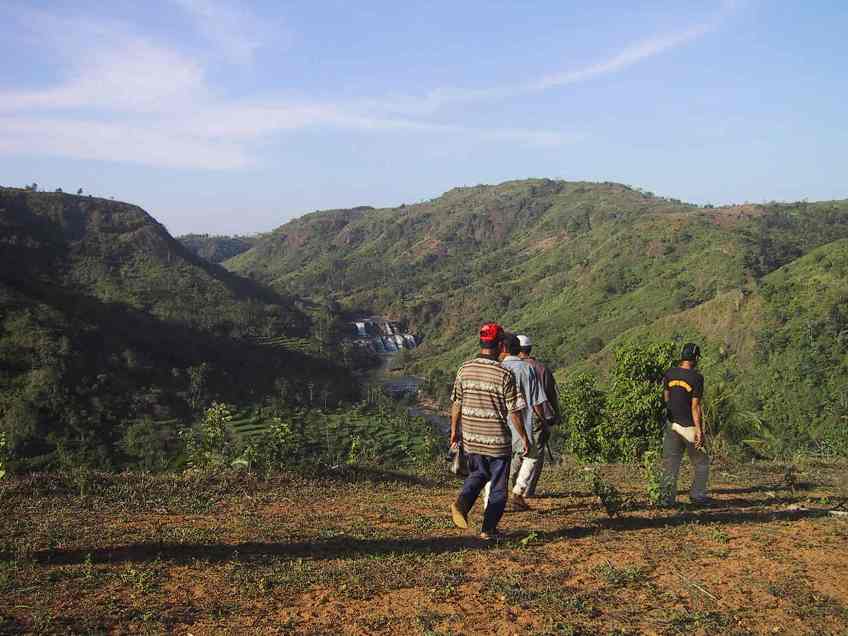 Photo #1 - Hunting for Purple Chalcedony


The weathered dark brown skin masked the beauty of the translucent purple inside but there were true gem quality pockets of lavender, violet and purple inside.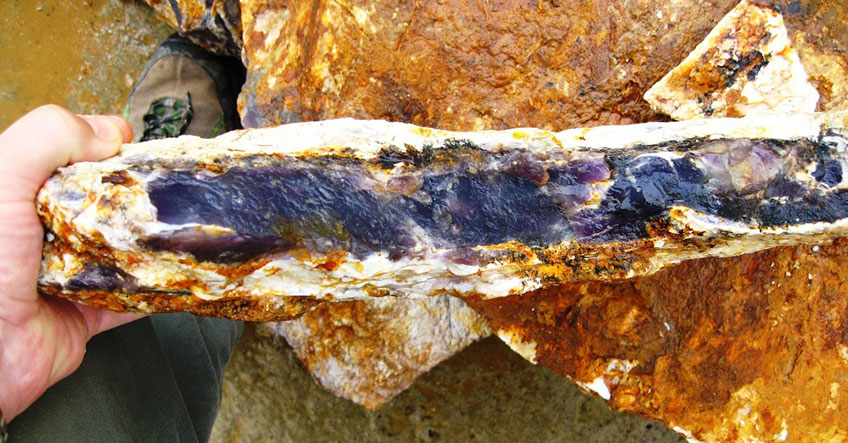 Photo #2 - Rich Purple Chalcedony Vein

Once the surface debris had been collected, the locals began digging into the weathered bedrock. At depth, they found a massive shear zone related to recent faulting and plumbed by recurring volcanism. Over the last couple years the easy digging areas were quickly exhausted. Exploration along strike and at depth will still produce some rich pockets.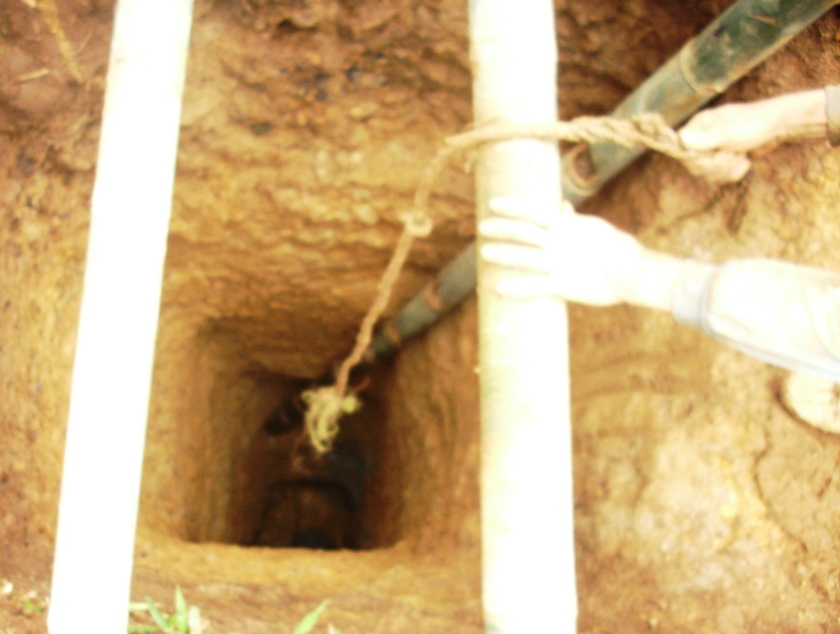 Photo #3 - Purple Chalcedony Exploration Shaft


We recently sunk a shaft to a depth of 33m and extracted 4 tons of material. The purple chalcedony occurred in banded and multi-episodic highly fractured and sheared veins bounded by a mix of opaline to chalcedonic bands of other colors from blue-gray to brown. These area in turn cut by late stage clear and white chalcedony stringers. The entire vein complex is bounded by strong clay-pyrite tuffaceous altered volcanic rock.

The pods and lenses of quality purple vary from 1cm to 25 cm in thickness and are discontinuous.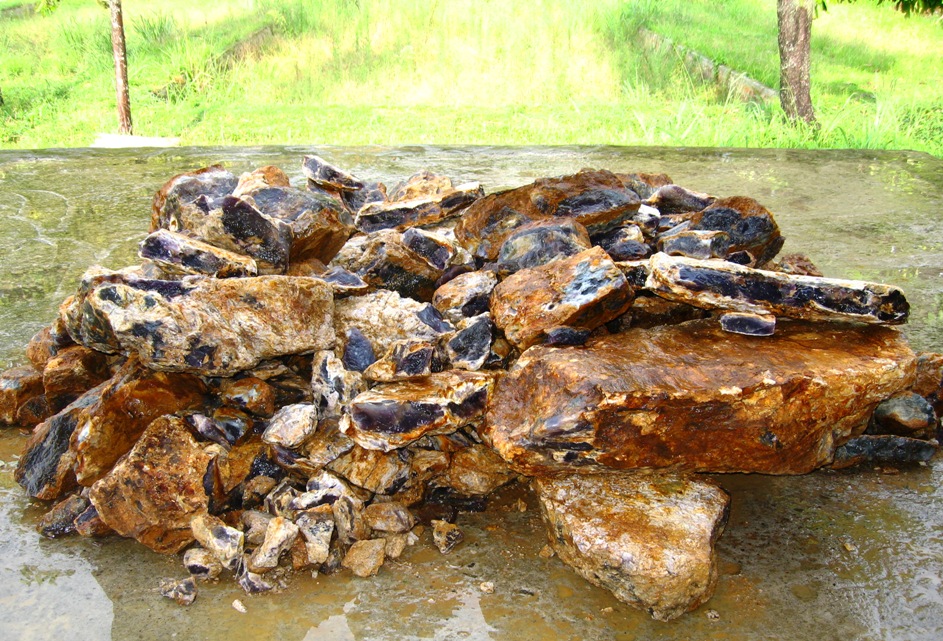 Photo #4 - Ton of AAA Grade Purple Chalcedony
The color varies from rich dark purple to gentle lavender and violet. This is the result of a complex relationship between ferric iron or other transition metal content (possibly aluminum and manganese) and a play of light absorption on the atomic bonds within the stone. Some wavelengths of light may be absorbed and others emitted resulting in a release of energy and the characteristic purple color.

The ribbons and pockets of clean gemmy purple are hot colors for cutting cabochons.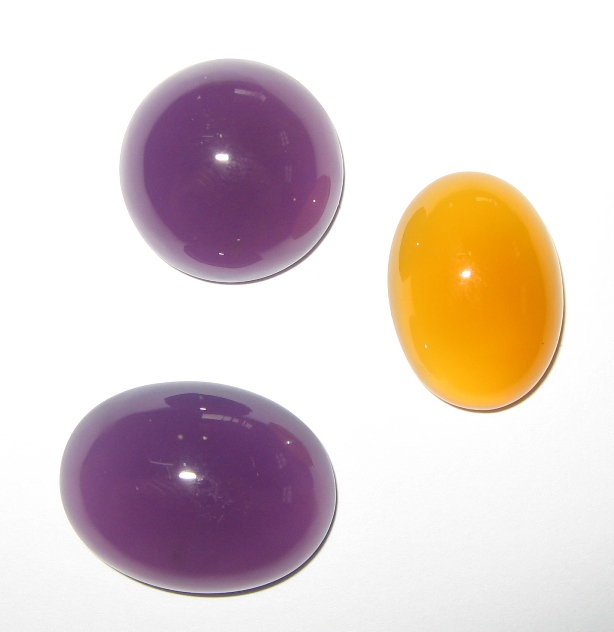 Photo #5 - Grade AAA Hand Cut Chalcedony Cabs


Even the more complex vein material makes beautiful carving rough and the mixed white & lavender material is highly sought after by the Chinese for making bangles.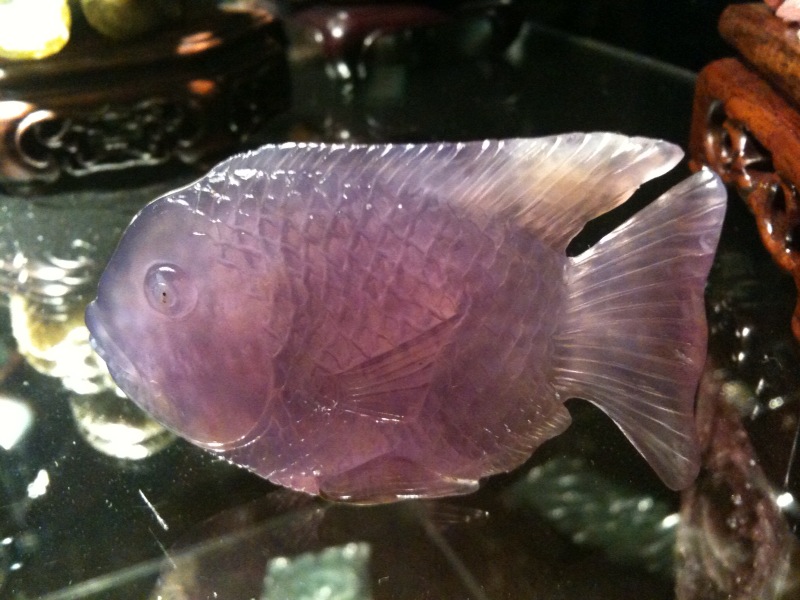 Photo #6 - Carved Purple Chalcedony


The following carvings were made by Ronald Stevens of Chiangmai Thailand.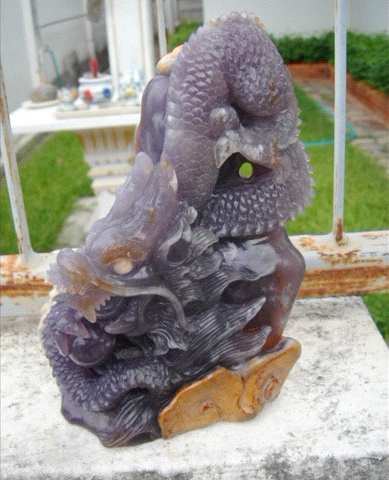 Photo #7 - Ronald's Purple Chalcedony Dragon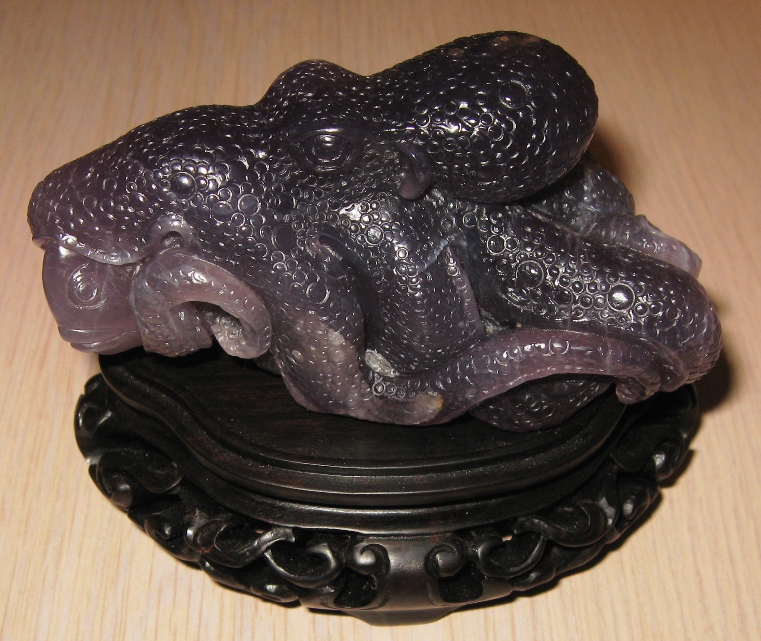 Photo #8 - Ronald's Purple Chalcedony Octopus